Have you noticed the subtle changes that are moving us closer to Autumn? Colors, light levels, morning crispness and everything pumpkin-spiced? It's the perfect time to check out the Fall healing & mindfulness classes at Luminessence.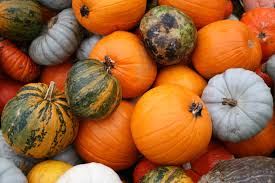 Want to get a jump start on your Fall reading list? Read about…a shopping cart
Sending the smells of cinnamon & crunchy leaves your way!
Cai