Hello All,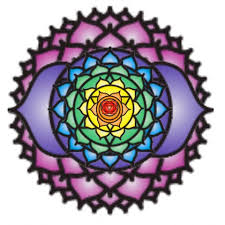 Welcome April and a beautiful start to Spring!
Lots of exciting changes are happening at Luminessence! We are very pleased to now be offering Meditative Yoga every Wednesday from 4:30-5:30 hosted by Lisa Williams of Perfect Balance Yoga. This class is a wonderful mid-week reset for the body, mind and spirit. The meditations Lisa incorporates into the class are profound and inspiring. You can RSVP for these weekly via our Meet-Up link on our web page. The class is $10.00 with a reservation or $15.00 for "day of" drop ins.
On Monday, April 8th Diane Enderson is holding a class for those wanting to learn more about working with their personal energy. These classes are always popular and Diane covers a range of topics regarding energy each month. The fee for this class is $20.00, no RSVP needed.
Thursday, April 11th at 5:30 we have class #3 in our Chakra Series which will focus on the Solar Plexus and Heart Chakras! Perfect timing with April's energy influences! This series is taught by Karuna Reiki Master Cai King and you can RSVP via the Meet- Up link on our website, as space is limited.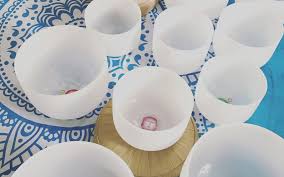 **Coming soon** We will soon be offering Crystal Bowl Sound Healing sessions in our brand new Sound Treatment room!!! Sessions will be customized and unique with options such as crystal layouts and light therapy available as well. We are very excited about this new addition to our service menu!! More information to follow.
As far as the energetic influence for April 2019: We have a New Moon in the beginning of April, the energy of this Fire Moon is going to bring challenges around the dynamics of family, partnerships and our jobs.
One of the reasons these energy fluctuations are brewing is because we also have Venus conjunct Neptune, which calls to us as individuals to remember the importance of personal care. Aries rules the Solar Plexus and our natural instincts surrounding trust. The conjunction of Venus and Neptune calls forward the maintaining of healthy personal boundaries and sticking to them! Trusting yourself to know what is the greatest good for you and for your physical and mental health!
We also have another influence this month which is Mars in the constellation of Gemini, my personal sign. This meeting of energies is all about talking and networking, a call to share with others our passions and truths. This is a great time to allow yourself to have those difficult conversations that you might normally avoid. Remember, when you trust yourself and honor your true feelings, soulful growth can occur. Personal growth and expansion of consciousness is the theme for April. Go ahead and stand up for yourself and the things you have been waiting to say!
That all being said, I have included a video below on the dangers of 5G cell towers being introduced into our communities. EMF pollution and the damage it does to all living things is something that I am passionate about and hope to educate others in hopes that a unified voice might inspire change! I have also included a link to the site where you can sign a petition against the introduction of 5G on a global scale.
https://www.5gspaceappeal.org/the-appeal
If you would like to sign the petition and see additional information regarding 5G, PLEASE USE THE LINK ABOVE
Thank you so much for tuning in!
Remember, Let YOUR Light Shine : )
With Love,
Kate