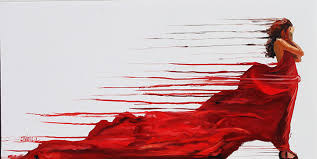 Hello All,
I hope everyone is enjoying this stormy weather as much as I am! Tornado warnings aside!
Speaking of storms, this New Moon energy is ushering in some big winds of change! The energetic themes for February are all about self-love and self-care. Monday's New Moon asks us to stand up in our divine truths and to stop making excuses for behaviors and old patterns that can no longer be tolerated. The balances of power both internally and externally are moving us towards drastic shifts in our consciousness.
We also have a square happening in the sun signs of Pluto, Uranus and Mars. This square energy is asking for us to find better ways of resolving our problems. When planets square each other we can feel like we are in an energetic tug -of- war. In this case the energy theme of the planets demand a purge, a purification of our limiting beliefs and reactive emotional responses. A reset point if you will. A tidal wave of change to clean up these old patterns and life themes so many of us habitually practice. With these planetary influences demanding so many changes, it is easy to see how the internal shadow aspects of our personalities will be stirring up emotions such as anger, irritation and determined willfulness. Oh boy…. stormy skies are indeed ahead. https://astrostyle.com/aspects/square/
As Chiron moves into the sign of Aries mid February a new cycle of change and awakening is upon us. The time is now for clearing up any unfinished business from June of 2010. For the past 9 years Uranus has been in the sign of Aries which initially would have asked each of us to journey down our life path's with more of the playful, adventurous energy guiding us. During these stormy times a resurfacing of our truths is ultimately the theme of February with the Uranus square Pluto return. At this time Mars has also joined the party so get ready for some fireworks. Now is the time for planting the seeds for a greater good! Use this new moon energy to find where you fit into the bigger, better picture of tomorrow.
Stay tuned for our February massage specials and our upcoming  new and improved class schedule  here at Luminessence!
With so much Love,
Kate