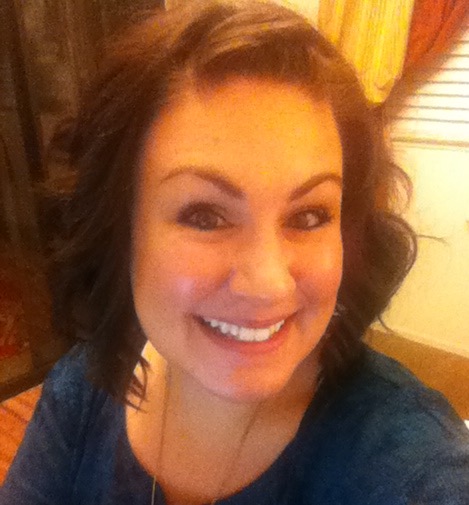 Kate Robb : Intuitive Healer begin her healing work in Fresno in 2006. She is the owner and creative essence behind Luminessence. Kate is a certified massage therapist known for her advanced skills in Reflexology and her work with essential oils. As an empath and energy intuitive Kate uses her gifts to look deeper into her clients soulful needs and can help to bring to light that which has been unseen. Kate strives to offer clients long- lasting healing and soul- urged insight through her multi-faceted approach to body work and her intuitive energy readings. Kate is also trained Cranial Sacral Therapy and helps clients move out of the fascia restrictions caused by injury or surgery. Kate is a certified Holy Fire/ Karuna Reiki Master she shares her passion for energy healing, working with crystals and soul centered education through a variety of classes and workshops here at Luminessence.
---
Javier Huerta: Certified Massage Therapist has been working in the Fresno and Clovis area since 2011. Javier has experience ranging from day spas to physical therapy. Javier's passion for his work is apparent and his clients always benefit from his wide range of experience and expertise. Javier specializes in low back, hip and neck pain, he utilizes a range of techniques in his work from deep tissue massage, ROM stretching, myofascial release, sports therapy and decompression techniques. Javier strives to provide the best personalized service for each and everyone of his clients.
---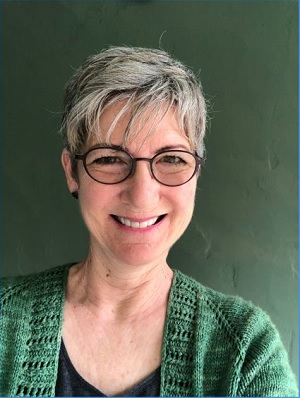 Cai King: Empowerment Coaching & Reiki – Joy Transforms Life. Everyone needs three types of friends: the friend that is the soft shoulder to cry on – 'there, there, sweetie,' the friend who will defend you to the end – 'how dare they do that to you!' and the friend who holds the mirror up and asks – 'OK, what's your part in this equation?' As an Empowerment Coach, I am like having a three-in-one friend. Through a combination of processes, that include specific questioning, meditations, and interventions, empowerment coaching helps shift you out of that stuck place where you feel disconnected from your authentic self to a place of greater clarity.
---
Krystle Chamberlai: Massage Therapist – Krystle Healing has been a Certified Massage Therapist for three years. She honed her skills in the salt mines at an early age when massaging her mother who knew no limit when it came to pressure. She has always had a deep desire to help others and when massage revealed itself to her as a calling she answered immediately. Her approach to massage is intuition based. Reading the body with her hands and addressing pain and knots accordingly. She desires for her clients to leave feeling whole an in a state of balance and homeostasis.
In her words: "My goal with each session is to provide peace and calm for the entire you. I want you to leave feeling lighter in mind, body and spirit."
---
Marissa Silvas: Licensed Esthetician has been working in the skin care industry since 2015. Specializing in result driven treatments from customized facials tailored to your goals to next generation dermabrasion. A session with Marissa is a skin improving experience with an energy healing twist; resetting your mind to find the balance between your mental and physical health.
Her words: " I am here to give you confidence, support and be here along side during your skin care journey."
---

Jamie 'Jasper' Winters – CMT, ICSU, Reiki III Integrative Craniosacral Therapy – The work I'm here to do is to nurture, support and empower the innate intelligence of the light within all things that exist. I do this work through intuitive listening, intentional touch and holding space. Energy relates to our physical bodies, mental bodies, emotional bodies, spiritual bodies and our many levels of consciousness. This work is multi-dimensional, opening doorways that transcend linear time and space. It returns our vital essence from the source to restore integrity in all forms. It is the polarity of mainstream healthcare.
We are our own healers. I am a witness holding resonance in a limitless space that creates the greatest gift of all: your reconnection to yourself, resourcing resiliency through clarity in the vitality of health around all your life's relationships. It is a liberating journey. What makes my work unique and powerful, is what I bring to the table beyond my formal education. The access that I have to work with higher frequencies allows me the ability to orchestrate energetic and etheric channels that support to awaken your own ability to heal deeply, provide a reflection of your true self, and remember your soul's purpose. I am a big friendly smile, an open heart holding a lantern at the gate, an angel chewing bubble gum, playful in nature, dancing with animals and friends to ancient drums in a ceremonial circle of safe healing space.
My intention is to serve the greatest good for the collective; as each individual chooses to awaken in their own way, serving their highest good, we all rise together to change the vibrational reality of the world.
With Gratitude,
Jamie 'Jasper' Winters CMT, ICSU, Reiki III Integrative Craniosacral Therapy
Central & Southern California
Remote-Available
Private Clients and Collabs: C:310-427-0515
www.healingwithjamiewinters.com
www.instagram.com/winters_animals